Posted by
hermantbds4

| Posted in Language Arts | Posted on December 20, 2013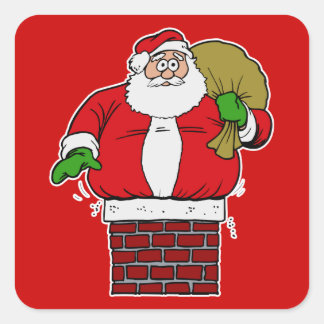 It was Christmas Eve night and Nancy went to bed. In the middle of the night Nancy heard thump, thump, thump. Nancy thought to herself it's just a dream.   I'll go back to bed.   Nancy heard it again thump, thump, and thump. Could it be Santa?
Nancy climbed out of bed and looked up her chimney. It's Santa! It's Santa! She saw a soft fur coat that was red and white.
 "Shh," exclaimed Santa! "Be quite or you will wake up your family. "Okay," responded Nancy. "Help me please, please," said Santa. "I'm stuck because I'm well uh, uh, I'm too chubby.  Hurry please the sun is rising and I still have presents to deliver."
Nancy ran to get a piece of rope from the garage. Nancy quickly ran back to the chimney and tied the rope around Santa's black shiny boots. Nancy called out to the roof, "On Dasher, Dancer, Prancer, Vixen, Comet, Cupid, Donner, Blitzen, and Rudolph.   All the reindeer ran as fast as they could. They tried and they tried but it didn't work!   So the reindeer tried again. Plop! Santa landed back on the roof. He exclaimed, "Thank you Nancy!  Umm, umm Nancy please don't tell anyone about this because it is embarrassing. Go back to bed like a good girl" "Of course," exclaimed Nancy! "Ho! Ho! Ho!  Merry Christmas!  I left you a very special gift," Santa called out. 
I hope you left me a real horse. Maybe Santa called out.       
The End