Posted by
getrudabds4

| Posted in Language Arts | Posted on June 26, 2014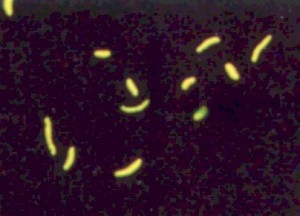 Farm Safety Day was Wedsnesday June 4, 2014. There were 8 sessions. The first 0ne we went to  was first aid. They taught us that if you put your hand up for 1 minute, the hand you put in the air will be lighter we tried it and it was true. We also learned a lot more about first aid.
The next session we went to was to look at a combine. reWe got to go in the combine and look at all the levers. It was a huge combine. When I was in the combine and looked in the mirror to see if I saw what was behind me but I could not see anthing. They taught us not to go behind a huge combine because the driver will not be able to see you.
The next session we went to was a roll over Simulator. Did you know one click could save your life? If you didn't, it can. If you click on your seatbelt, your life could be saved. We saw how if the vehicle you were in rolled over and you didn't have a seatbelt you could die. It was my favourite  session.
After that we had a snack. We had ice cream, juice, and cookies.
The next session was about germs. We put fake germs on our hands and put them under a uv light and we saw the germs. We went to wash our hands and then looked under the uv light to see if we washed our hands clean.
The next session we did was cemicals. We learned that if we see something that we think is food that we can eat or a drink that we think we can drink we should not drink it if we are not sure if it is eatadle or drinkable. We played a game and guessed which one was a chemical and which one was a drink.
The one we did after was going to see a tractor. We got to go in the tractor and we had to try to see if we saw a person that was in front of the tractor. I could not see the person in front of the tractor. We also got to see an auger.  We put a sock in the auger and turn a thing that turns the screw where we put the sock into.
After that we went to see lawn mowers.  We learned that we should move everything off of the grass
before we mow the lawn. After we went to a session that had a lot of lego people and we learned about all the things that are dangerous and what we are not suppose to do.