Posted by
agathan1516

| Posted in Language Arts | Posted on March 24, 2016
Easter means it is a time to be with family. You should think about all the grateful things that Jesus has done for us. Jesus was nailed on a cross for us. Jesus' last words were,"Father forgive them.  They do not know what they have done wrong."  Jesus was placed in a cave with a gigantic rock in front of the cave. Jesus knew that he was going to die that week. Jesus gave to his friends a piece of bread and some wine.  Jesus explained to his friends that the wine was his blood and that the bread was his body.
We celebrate Easter with a family gathering. We talk to each other about Easter and finding the chocolates that my mom and dad have hidden.  Sometimes I get to go to my aunt and uncle's house on Easter. Easter is a big deal to my family. We like to go to a park on Easter. My dad makes his famous burgers and my mom makes her famous chicken noodle soup. All of my sisters and I have to wear the same dress. My oldest sister hides five toys around the house.  The girls get a Barbie and the boys get a toy truck. On Easter I love to get together with my family. I love to talk and hear funny s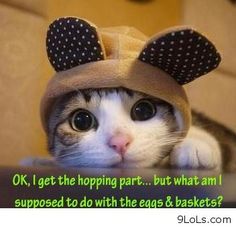 tories. When it is Easter at my house we go to a park and eat lunch there. On Easter morning my mom, dad and my sister and I get the food ready for Easter lunch and supper.